Real Estate & Estate Planning Attorney Serving South Holland, IL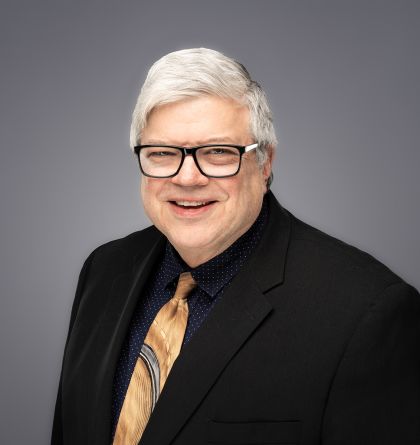 John R. Russell
Attorney at Law
John R. Russell provides quality legal services to families and businesses, serving the needs of people in the Chicago Southland and Northwest Indiana area. He has over three decades of experience on his side, supporting his clients over the years in real estate transactions, probate proceedings, drafting estate plans, and advising charitable organizations. He's authored publications in the John Marshall Law Review, the Illinois Bar Journal, and the Illinois Public Employee Relations Report. He's deeply involved in his community -- he's a Village Trustee in his hometown of South Holland, Illinois; he's active in business networking and local chambers of commerce; he volunteers with and serves on the boards of multiple not for profit organization, and he is an elder in his church. John is dedicated to serving the needs of individuals and businesses in Homewood, Illinois, South Holland, Illinois, as well as clients throughout the states of Illinois, Indiana, and Michigan.
Buying or Selling Property? Get the Support You Need.
Navigating the terrain of real estate transactions requires a knowledgeable attorney to help you. Whether you're buying or selling property, John will provide the guidance and legal support you need to protect your interests.
Estate Planning for a Secure Tomorrow
Protecting your family, assets, and future is of paramount importance. From wills and trusts to probate and asset protection, John is dedicated to helping you safeguard what matters most. With a focus on clients in South Holland and the wider Midwest, John is your trusted partner in estate planning.
The Core Values of John R. Russell, Ltd.
Community-Driven Principles
As an active trustee for the village of South Holland, John cares deeply about the people he can support. Your legal matters are handled with the same care and attention he provides to the community he calls home.
Future-Focused Mindset
John works with the future in mind in all legal matters. Your legal concerns are approached with a vision of securing a brighter future for you and your loved ones, so take your next steps forward.
Decades of Experience
With a strong foundation in various legal areas, including estate planning, probate, and employment law, John is well-equipped to handle your legal needs with the utmost professionalism and precision.
Passion for People
John recognizes that each client's situation is unique and approaches every case with an understanding of their needs. Your legal journey is guided by an attorney who cares about your well-being.
Helping Midwest Families Protect What Matters Most
With a deep understanding of the individual legal struggles that families can face, Attorney John Russell takes a deeply personalized approach to estate planning. He recognizes that your family is your priority, and his services are tailored to uphold the values and legacies of each family he serves. Whether it's crafting wills that accurately reflect your intentions, establishing trusts to ensure the financial well-being of your heirs, or guiding you through the probate process, John's legal counsel is both comprehensive and compassionate. He's determined to empower families to feel secure in knowing their futures are well protected.
John firmly believes that family is at the core of a fulfilling life. The firm's mission is to serve Midwest families—including those throughout Illinois, Indiana, and Michigan—with the dedication and commitment they deserve, safeguarding their values, legacies, and loved ones for generations to come. John offers a range of estate planning services to help guide you and your loved ones toward a brighter future. His approach is always individualized, recognizing the unique aspirations and challenges of each family he serves. Your peace of mind and the protection of what matters most to you is his priority.